Search Engine
Optimisation (SEO)
Expert advice and implementation of effective SEO to increase lead generation and let more customers find you online.
We recognise the importance of having a strategic SEO plan with measurable, attainable, relevant, and time-bound goals. At Studio 21 we provide an ongoing SEO strategy for your business, one that includes an effective management program to ensure your site is successful.
Your SEO Strategy outlines what we are going to do, how we're going to do it, who is going to do the work by when, and what our smart goals will be.
"SEO should be a fundamental part of your business strategy, no matter your industry. Let people find you online."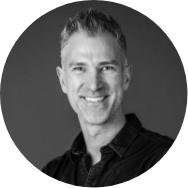 David Rymarz - Creative DirectOR, Studio 21
At Studio 21 we believe we get the best results by partnering with you to execute your SEO strategy. By working together we will ensure you get the most of your budget. Our SEO process is as follows:
SEO stands for "search engine optimization." It is the process of getting traffic from the "free," "organic," "editorial" or "natural" search results on search engines.
Q/ What are Google Ads then?
Although Google Ads are often included in an effective SEO Strategy, Google Ads don't technically class as SEO. They are cost–per–click advertising (CPC). Click here for Google Ad packages. Find out more about Google Ads.
Q/ When will I see results?
If you follow your SEO strategy you should see results within 8-12 months.
10 keywords added after 6 months
15 keywords added after 6 months
20 keywords added after 6 months