Search Engine
Optimisation (SEO)
Expert advice and implementation of effective SEO to increase lead generation and let more customers find you online.
We recognise the importance of having a strategic SEO plan with measurable, attainable, relevant, and time-bound goals. At Studio 21 we provide an ongoing SEO strategy for your business, one that includes an effective management program to ensure your site is successful.
Your SEO Strategy outlines what we are going to do, how we're going to do it, who is going to do the work by when, and what our smart goals will be.
"SEO should be a fundamental part of your business strategy, no matter your industry. Let people find you online."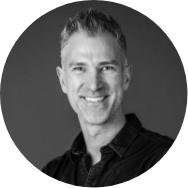 David Rymarz - Creative DirectOR, Studio 21
At Studio 21 we believe we get the best results by partnering with you to execute your SEO strategy. By working together we will ensure you get the most of your budget. Our SEO process is as follows:
To get the best results we need to fully understand your industry and your competitors. To do this we complete in depth market research to gauge the competition in your industry and potentially find gaps that we can fill (quick wins!). With this information we put together your keyword strategy – a list of keywords that will get you the most online traffic and leads.
During this phase we complete a comprehensive website review, and provide SEO focused change suggestions. Following this, we implementation the agreed changes on your site.
Content really is key to winning SEO. Your content strategy includes a list of subject lines, ideas and examples of content to add to your website based on your keyword research. This can include blogs, guides, articles, video, checklists, podcasts, eBooks and info-graphics.
There are two ways to approach content on your site. You can provide the content yourself, or Studio 21 can create content for you at additional cost. The decision you make really depends on your time, resources and budget available.
We set measurable goals within the Google Analytics platform, so we can track the success of our work.
We recommend at least 2 pieces of unique content is added to your website per month. When this content is provided Studio 21 implements it and fully optimises it for maximum SEO benefit.
Each month Studio 21 completes tasks to increase your organic SEO including:
Correction of website quality issues
Ongoing on-page improvements
Ongoing authority improvements
Business Directory Listings
Web 2.0 Properties (not connected with the your brand)
Social bookmarking
Search Console & Bounce Rate Checks
Google MyBusiness Updates
Ranking, campaign analysis and monthly analysis reports we will be provided each month showing the results of our work.
SEO stands for "search engine optimization." It is the process of getting traffic from the "free," "organic," "editorial" or "natural" search results on search engines.
Q/ What are Google Ads then?
Although Google Ads are often included in an effective SEO Strategy, Google Ads don't technically class as SEO. They are cost–per–click advertising (CPC). Click here for Google Ad packages. Find out more about Google Ads.
Q/ When will I see results?
If you follow your SEO strategy you should see results within 8-12 months.
10 keywords added after 6 months
1 x 500 word SEO focussed article
15 keywords added after 6 months
1 x 500 word SEO focussed article
1 x 500 word landing page
20 keywords added after 6 months
2 x 500 word SEO focussed articles
1 x 500 word landing page