Reach the right customers, and stand out in the marketplace with a memorable brand identity.
We understand the importance of making your brand reflect your business, relate to your customer and stand out from the crowd. Working closely with you, Studio 21 will build a strong and lasting brand identity that effectively markets and positions your brand and makes your brand truly memorable.
"Defining your brand is about choosing who you want to be and what you want to be recognised and remembered for."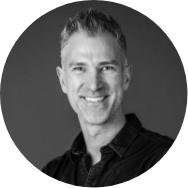 David Rymarz - Creative DirectOR, Studio 21
Studio 21 follows a design process that is aimed at getting the best result for our clients. We will of course tailor this process to suit your brand requirements.
The discovery session is a deep-dive into your company to not only learn about your business and customers, but discover your challenges and discuss your ideals. This will give us the tools we need to create your brand. This session can last from 1-3hrs.
Studio 21 conceptualizes and designs the initial logos for your brand, as well as researches colour treatment, photography, typography and iconography. These designs are all backed up with a design rationale.
The agreed number of branding concepts are presented to you for review.
Revisions are submitted from yourselves, and Studio 21 creates round 2 designs based on this feedback.
Revised brand designs are submitted to you for final approval. This is where it gets exciting!
Final logo files, iconography and brand elements are created in all formats for use across all your touch points.
Your brand identity document is designed outlining logo usage, typography, colour palette, photography, and any key graphic styles.
The final brand document is provided to you for use across all your brand communication.
We'd love to work with you to design extended brand assets, such as business cards, letterheards, social media assets. Simply tell us what you need and we will add this to the project scope.
Q/ How long does it take?
Great question. Project length is determined by the project scope. For example we need to know the assets you require and the exact project deliverables. To define the scope of your project, reach out to Studio 21 for a free consultation.
The price of any project is based upon the project scope. To define the scope of your project, reach out to Studio 21 for a free consultation.
Q/ Do you offer support after the project is finished?
Absolutely! We don't finish and forget our clients. We have support and retainers to help you roll out and maintain your brand on an ongoing basis.
Final artwork files (JPEG, PNG, EPS)
Including: Logos, Colours, Typography
Final artwork files (JPEG, PNG, EPS)
10 Page PDF Brand Document
Including: Brand system overview, Logos & Usage, Colours, Typography, Photography Guidelines, Iconography, Brand Mockups
Final artwork files (JPEG, PNG, EPS)
18 Page PDF Brand Document
Including: Target audience, Brand system overview, Logos & Usage, Colours, Typography, Photography Guidelines, Illustration Style, Iconography, Brand Mockups
Corporate Identity Material
Facebook, Instagram, Twitter, LinkedIn Profile images
Facebook, Twitter, LinkedIn Cover images