Website Strategy, Design & Development
Guarantee yourself more enquiries and higher conversions with a fully responsive, mobile first, elegant, high performing website.
A strong online presence is a major part to business success. We can elevate your brand and convert your customers with elegant, fully responsive websites and online stores – with a focus on mobile-first design.
Our Strategic Plan
Your website strategy and design will be centered around a fusion of your organisational goals. We won't simply design a user interface that looks good and is usable and accessible, we'll design an interface that will help you accomplish your organisation's objectives.
"Strategic website design and development involves first thinking about your end goal, and then creating a plan to reach it."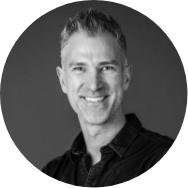 David Rymarz - Creative DirectOR, Studio 21
Studio 21 follows a design process that is aimed at getting the best result for our clients. We will of course tailor this process to suit your business requirements.
The discovery session is a deep-dive into your company to not only learn about your business and customers, but discover your challenges and discuss your ideals. This will give us the tools we need to create your brand. This session can last from 1-3hrs.
Collection of all requirements from the team, gathering of website content, kick off meeting with project manager and environment setup.
Studio 21 conceptualizes and creates interactive wireframes for the website, as well as researches colour treatment, photography and typography.
The agreed number of website design concepts are presented to you for review.
Revisions are submitted from yourselves, and Studio 21 creates round 2 designs based on this feedback.
Revised website designs are submitted to you for final approval. This is where it gets exciting!
Final website designs are magically turned into a pixel perfect, fully responsive website hosted on a secure Studio 21 staging server for review.
At this point both your team and Studio 21 will thoroughly test the website and make any fixes.
Once approved the new website is transferred to the live domain for final testing.
Let's go! The site is put live and login details are provided to you. Q/ How long does it take?
Great question. Project length is determined by the project scope. For example we need to know the size of your website, what functionality you need, what are your goals are? To define the scope of your project, reach out to Studio 21 for a free consultation.
The price of any project is based upon the project scope. To define the scope of your project, reach out to Studio 21 for a free consultation.
Q/ Do you offer support after the project is finished?
Absolutely! We don't finish and forget our clients. We have hosting and maintenance solutions for our WordPress websites, as well as support and retainers to help you manage your site on an ongoing basis.
Q/ What platforms do you develop on?
Due to the individual nature of each project please reach out to Studio 21 to discuss your specific requirements.