Premium Cloud Web Hosting
Enjoy maximum reliability and faster load times with the latest generation server hardware and technology combined with performance optimization.
We understand the importance of web hosting for businesses – and let's face it, GoDaddy shared hosting simply won't do. At Studio 21 our Cloud Web Hosting is dedicated to providing your visitors the fastest user experience, improve your SEO ranking, fully secure and protect your data, and limit your downtime so you can get the most out of your website.
Let us manage your website hosting so you can focus on your business and website.
The most popular and powerful web hosting control panel for easy point-and-click management.


Up to 300% faster access to your files and databases compared to non-SSD hosting providers.
Free daily and weekly backups of your data to keep you safe. When others charge for this, we don't.
Servers protected by FastGuard learn from each attack and inform each other about malicious activities.
Accelerated by Varnish Cache
All Studio 21 hosting comes complete with Varnish Cache HTTP accelerator.
Distribute your content around the world, so it's closer to your visitors (speeding up your site).
Enterprise-class Datacenters
Deliver optimal speed and performance of your website to both clients and visitors.
100% committed to maintaining above the industry average uptime of 99.9%.
Lightning fast with WP Rocket
All WordPress websites are optimised for speed and performance with WP Rocket.
Guaranteed 80+ Site Performance
We guarantee you 80+ score on GTMetrix on all WordPress sites hosted and built by Studio 21.
We aim to offer more than your standard hosting provider. As part of our premium service, we optimise your site for performance and we're willing to back this up by guaranteeing all sites hosted and built by Studio 21 will score 80+ on GTMetrix*.
*Tested in a Sydney, Australia location. Excludes sites with video backgrounds.
"We shouldn't underestimate the impact great hosting has on site performance. Google will rank your site higher if it performs better than your competitors."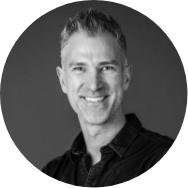 David Rymarz - Creative DirectOR, Studio 21
Q/ In which country is your hosting based?
Our Tier 4 hosting solution is based in an Australian datacenter for best performance closest to the majority of our Australian clients.
Q/ Does your hosting come with a control panel?
Yes, your hosting comes packed with the world's number one control panel, cPanel.
Q/ Will my account be backed up?
We take an automatic backup on a daily basis for all accounts. If you require assistance restoring your files or website please reach out to support.
Q/ Can I get root access?
No, root access is not available on any of our hosting plans. If you require specific root access please make a request directly to Studio 21 support.
Optimised WordPress hosting
Unlimited MySQL Databases
Security (SSL) Certificate
Security threat protection
Performance optimisation using WPRocket
CDN Setup & DDoS Protection
+ All Premium Plan Features
Google Analytics Monthly Reporting